VFX FACILITIES: Visual Effects Compositing Training
With over 20 years of production experience compositing visual effects on more than 70 feature films and 70 television commercials, Steve is not only an expert on the art and science of compositing but is also a master trainer. He has authored two books on digital compositing, produces online training material, conducts online workshops and webinars, and has traveled extensively to train the staffs of leading visual effects studios around the world. Steve prepares a custom training program for each studio that targets their specific needs and taps a vast library of 2k resolution feature film scans, HD footage, multi-pass cgi renders and HDR images to bring world-class training material to his classes. Here is Steve's client list for staff training at VFX studios where he has to date trained over 600 artists in Nuke.
| | | |
| --- | --- | --- |
| Pixar Animation Studios- Emeryville, California | | In-Three Studio - Westlake Village, California |
| Reliance MediaWorks- Burbank, California | | Frameboxx Animation, Mumbai, India |
| Disney Animation Studios- Burbank, California | | Ubisoft Entertainment - Montreal, Canada |
| Prime Focus - Mumbai, India | | New Deal Studios - Los Angeles, California |
| Level 256 vfx - Los Angeles, California | | RTT USA - Pasadena, California |
| Imagineer Systems - Guilford, United Kingdom | | UPP Studios - Prague, Czech Republic |
| The Foundry - London, United Kingdom | | Crest Animation Studios - Mumbai, India |
| Red Giant Software - Beaverton, Oregon | | Rainmaker Entertainment, Vancouver, Canada |
| VenSat - Chennai, India | | Tata Elxsi VFX - Mumbai, India |
| ICO VFX - Burbank, Cailfornia | | Vertigo Productions - Skopje, Macedonia |
| Prana Studios - Mumbai, India | | Greystone Films - North Hollywood, California |
| Reliance MediaWorks- Mumbai, India | | Kodak Film - Rochester, New York |
| Hatch FX, Marina - Del Rey, California | | Pixel Corps - San Francisco, California |
| Troublemaker Studios - Austin, Texas | | Cinesite - Hollywood, California |
| Ringling College, Sarasota, Florida | | |
Click the appropriate link below if you are interested in individual or staff training in the following areas:
Nuke
Mocha
3D Stereo Conversion
Shake
Shake to Nuke Transition Training
Visual effects compositing techniques
Green/Bluescreen keying techniques
Multi-pass CGI compositing
3D compositing
Working with Log Image
FACILITIES: Contact Steve to arrange VFX staff training at your facility.
INDIVIDUALS: View our class list and contact Steve to begin training today!

Remote Nuke Training Fall Semester
Ringling College of Art and Design
Sarasota, FL
August 29 - December 6, 2011

Ringling College of Art and Design in Florida is a world-class fully accredited art and animation college that delivers many of the new rising stars to the vfx world. Steve was tapped by the college's Department Chair to design a semester long Nuke class that augmented their Motion Design track with visual effects techniques, a sizzling new trend in advertising and promotion.
Steve taught the semester from his home base in Los Angeles using remote learning technologies to deliver his lectures, review assignments as well as answer student questions in real time.


Nuke / Mocha Training
Reliance MediaWorks
Burbank, CA
June 27 - July 1, 2011

Reliance MediaWorks is India's fastest growing film and entertainment services company with facilities and offices around the world. Their Burbank facility (formerly Lowry Digital) has contributed to over 100 feature films including blockbusters such as "Avatar", "Journey to the Center of the Earth", "Indiana Jones" and many, many more. When Reliance decided to add Nuke and Mocha to their proprietary toolset they invited Steve in for a week to train 25 of their artists.


Nuke Training
Pixar Animation Studios
Emeryville, CA
June 21-22, 2011

Pixar Animation Studios is simply the most successful animation studio in history with virtually every movie they have produced becoming a hit. They have averaged an incredible $602 million per film with movies like "Toy Story", "Monsters, Inc." and "Cars" and have generated over $6.3 billion worldwide. Pixar is starting to integrate Nuke into their proprietary cg pipeline and asked Steve to come in and work with Pixar University to get representatives from Lighting, FX, and Rendering up to speed.



Nuke VFX Compositing Training
Prime Focus
Mumbai, India
April 25-June 1, 2011

Prime Focus is a global entertainment services provider in the film, broadcast, gaming, internet and media services. Their Visual Effects group has provided world-class effects for blockbuster feature films such as Avatar, Tron, Harry Potter, Journey to the Center of the Earth, GI Joe, and many others. When the VFX Group made the commitment to shift their composting staff of 65 artists from Fusion to Nuke they invited Steve in for a 5 week Nuke training visit.



Nuke VFX Compositing Training
Disney Animation Studios
Burbank, CA
March - April 2011

Disney Aniamtion Studios built a solid reputation for animation compositing using its in-house enhanced version of Shake for many hit features such as "Tangled" (approaching $600 million world-wide box office). Recognizing that it is time to move up to Nuke, Disney brought Steve in to do their Shake to Nuke transition training for their feature animation compositing staff.
"Steve Wright is a consummate professional and an invaluable resource as a trainer. Each of his Nuke training lessons are well prepared and can be tailored to fit various artistic and technical skill levels as well as a variety of different class schedules and formats. His excellent speaking voice, pacing and good humor make his classes engaging; a rare combination of training skills
that we will happily call upon in the future."
- Tracy Campbell
Sr. Manager, Training
Disney Animation Studios


Nuke VFX Compositing Training
Level 256 vfx
Los Angeles, CA
March 2011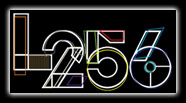 Level 256 vfx is a Los Angeles based visual effects company that has had a solid support role for the digital effects of many feature films. L256 is making the transition from Shake to Nuke in order to step up to the next higher level of visual effects participation, so Steve was brought in to do the Shake to Nuke transition training - one of his specialties.
"Steve's customized in house class was perfect for our small boutique shop. It was the perfect balance of being informative to our more experienced artists and eye opening to those who are just getting started and our production staff. I recommend Steve's class to any sized vendor looking to provide its artists with more tools in their arsenal to tackle compositing tasks. Thanks Steve."
- Scott Davids
Owner
Level 256 vfx


Mocha v2 Tutorials
Imagineer Systems
Guilford, UK
October - December 2010

Imagineer develops powerful, accessible desktop visual effects software applications for film, video and broadcast post production markets. In 2000, Imagineer Systems revolutionized visual effects software tracking with the creation of its industry renowned, award winning Planar Tracking image analysis engine, and has made its mark on such marquee Hollywood blockbuster productions as Alice in Wonderland, Iron Man 2, Shutter Island, Invictus, G-Force and the Harry Potter series.
"In 2010, Imagineer partnered with VFXIO to create a comprehensive mocha video training series. We love working with Steve & Diane! Steve communicates in-depth, technical information in a compelling and easy to understand format. Together they deliver high quality and accessible training materials that our customers love. Highly recommended."
- Ross Shain
Chief Marketing Officer
Imagineer Systems


Nuke Tutorials: IBK Keyer, Primatte, Keylight, Ultimatte, Color Management & Stereo Conversion
The Foundry Visionmongers Ltd.
London, UK
January 2009 - April 2011

The Foundry is a world leader and innovator in visual effects software tools such as Nuke, Ocula, Mari and many more. Their long list of plugin tools can be found on Adobe After Effects, Autodesk® Media and Entertainment Systems, Avid DS and Apple's Final Cut Pro. The Foundry's impressive client base includes leading visual effects facilities worldwide, such as Warner Bros, The Moving Picture Company, Weta Digital, Framestore, Sony Pictures Imageworks and Digital Domain.
The Foundry's products have created visual effects for many features including Harry Potter, The Dark Knight, Iron Man, The Curious Case of Benjamin Button, Star Trek, Watchmen, District 9, GI Joe, Ice Age 3, 2012, The Final Destination, A Christmas Carol, Transformers, The Road, Avatar, Alice in Wonderland and many more.
"Steve has consistently provided us with fantastic online tutorials. He has great delivery and is skilled at explaining complex technology in a logical way. His tutorials have proved very popular with artists all over the world and we've enjoyed having him in person at some of our events. We look forward to our continued partnership. Steve is a true 'Friend of The Foundry'."
- Lucy Cooper
Head of Marketing
The Foundry


Tutorial: Particular for Nuke
Red Giant Software
Beaverton, Oregon
October, 2010

Red Giant Software develops and publishes high end visual effects software tools for the visual effects industry. Their ever-expanding product line has over 30 packages that run on Adobe Photoshop®, Adobe After Effects®, Adobe Premiere Pro®, Apple Final Cut Pro®, Apple Motion®, Avid®, and now Nuke®. Red Giant effects have enhanced feature films such as Angels & Demons, The Curious Case of Benjamin Button, Mummy 3, and Grindhouse, and added sparkle to cable and broadcast content from NBC Universal, Food Network, ESPN, Disney, CNN, Comedy Central, MTV, and TNT.
Trapcode Particular 3D particle system for Nuke (http://www.redgiantsoftware.com/videos/tutorials/) goes way beyond the basics with realistic natural effects. Its powerful features include 3D camera integration, lighting control for shaded particles, custom textured polygons, depth of field, and physics controls such as air resistance, gravity and turbulence. Particular is used widely in motion pictures such as Spider Man 3, Terminator: Salvation and Angels & Demons and in TV shows like Lost.
"Introducing our first product for the Foundry's Nuke was an important moment for Red Giant and we wanted to make sure that Particular, an industry standard for After Effects motion graphics artists, was well represented and understood in this new market. Steve Wright, master trainer for Nuke, was an ideal choice for creating a comprehensive tutorial for our customers. Throughout the project, Steve was a true professional whose years of experience were evident from start to finish. In fact, Steve went above and beyond the call of duty by providing valuable feedback to our development team, making for not only a superb tutorial but a stronger product overall. I would definitely call on Steve again for my training needs and would have no hesitation recommending his services to anyone seeking an experienced, professional trainer who is a real pleasure work with."
- Karen Gauthier
Director of Products and Marketing
Red Giant Software


Nuke & Mocha Training for 3D Conversion
VenSat Studios
Chennai, India
November 5-22, 2010
VenSat, a Global Media and Entertainment Company, offers world class creative and visual effects services for the international motion picture, television, home entertainment, and gaming markets. As a group, VenSat artists have successfully contributed to more than 200 live-action motion pictures and more than 50 animated motion pictures, episodic TV programs, and DVD titles, for clients throughout the world. When VenSat decided to open a 3D conversion facility they invited Steve in to conduct Nuke and Mocha training for their staff.

"I changed our entire pipeline after the training session to better reflect the valuable lessons we learned. Steve showed us methodologies that would shave off time, increase quality, and return a better output from our artists. He trained us in professional production methods and explained all aspects of the compositing process using different kinds of "real-world" production shots. The training helped our artists improve their skill set level for doing more complex shots in a shorter time to meet the deadline while still maintaining high standards. Steve Wright's 3D conversion training using Nuke and Mocha has helped our artists as well as our studio to deliver the best output to our clients."
- CH.Karunakar
Compositing Supervisor
VenSat Studios, Chennai, India


Mocha Training Program
ICO VFX
Burbank, CA
August, 2010
ICO VFX is a leading visual effects company founded by industry veteran Chris Holmes with major feature film credits such as Fantastic Four, Sky Captain and 300. When ICO VFX needed a Mocha rotoscope training program developed for their 3D conversion staff in Mumbai they called on Steve to put together a training program with all 2k feature film project media with daily lesson plans and assessments for their in-house training department.



Nuke Training for Stereo Visual Effects
Prana Studios
Mumbai, India
March 8- 27, 2010
Prana Studios is a leading animation studio in India with over 600 digital artists producing animation for domestic and international clients. Their visual effects department has been doing effects for Bollywood for years, but when they landed stereo visual effects work for Hollywood they called Steve in for a three week Nuke training program emphasizing Nuke's stereo workflow.



Nuke Training for 3D Conversion
Reliance MediaWorks
Mumbai, India
February 14 – March 6, 2010
Reliance MediaWorks is a newly formed subsidiary of Reliance ADA Group, one of India's largest conglomerates with companies in petroleum, finance, music, animation, and feature films production. The MediaWorks operation is building up to offer 2D to 3D conversion services for feature films. Steve traveled to India to provide three weeks of intensive Nuke training to 280 digital artists in the art of 3D conversion.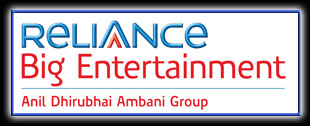 Nuke Training
Hatch FX
Marina Del Rey, CA
January 18-20, 2010
Hatch FX is a boutique visual effects studio with a small group of highly talented digital artists that design and produce matte paintings as well as visual effects for feature films and broadcast television. Their credits include high-design blockbusters such as Lord of the Rings, Scorpion King, Hellboy and The Chronicles of Riddick. When Hatch FX made the switch to Nuke they asked Steve to come in and quickly bring their staff up to speed.


In-Three, Inc.
Westlake Village, CA
Nuke Training - February 1-3, 2010
In-Three Studios is leading edge post-production studio specializing in the difficult art of converting flat films to 3D. They have sophisticated proprietary software that dramatically improves the quality of conversion and a highly trained staff of digital artists. Their compositing staff is upgrading to Nuke so In-Three invited Steve in for a three day introduction to Nuke to get thinks kicked off in the right direction and answer key questions about Nuke operations and stereo workflow.
Keying Training - September 2-4, 2009
When confronted with a major new project that placed extremely high demands on the staff for pulling difficult keys, Steve was brought in for several days of training for advanced keying techniques.

"Steve Wright is a superb teacher and mentor with a great attitude. His visual effects training sessions are a guaranteed success, and our artists truly enjoy the time he spends with them. Steve is a brilliant, modest man with a sense of humor, making him the ideal trainer for In-Three, Inc. His range of expertise is seemingly endless, and we always appreciate having him here. Steve's training sessions are an extraordinarily worthwhile investment—the theoretical and practical knowledge he instills in our already talented artists inspires them to expand their abilities even further."

- Jon Karafin
VFX Line Producer / Manager of Production Operations
In-Three, Inc.


Nuke Transition Training
Troublemaker Studios
Austin, Texas
October 26- 27, 2009
Troublemaker Studios is a film production company owned by filmmaker Robert Rodriguez whose film credits include Spy Kids trilogy, Sharkboy and Lavagirl, Sin City, and many more. The Troublemaker Studios is a complete self-contained film production studio with a back lot for outdoor sets, a huge sound stage, a giant greenscreen stage, plus sound, editing and visual effects. Steve was brought in to conduct Shake to Nuke transition training for the visual effects staff.

"Steve Wright possesses that rare ability to not only do but to teach! His tutelage and vast experience helped accelerate our implementation of Nuke into our pipeline here at Troublemaker Studios.Steve is an exceptional teacher and communicator. I highly recommend his facilities training course if you are considering a transition from Shake to Nuke in a timely manner."

- Rodney Brunet
Creative Director
Troublemaker Studios


Nuke Training Course Development
Frameboxx Animation & Visual Effects
India, the Near East and Far East

2009
Frameboxx is one of the largest animation and visual effects training companies in India, the Near East and Far East with 50 state-of-the-art training facilities. When Frameboxx decided to offer Nuke as part of their premier compositing training curricula, they came to Steve to develop the entire course. Steve developed a program comprised of 24 2-hour classroom lessons. Each class has a 10 page instructor's outline, Nuke scripts, project media, and solved production problems for the students.

"We're really excited about our collaboration with Steve Wright for this program. His immense experience both as a visual effects artist and a master trainer has ensured that our curriculum stands apart and delivers to the real world expectations of the visual effects and post-production industry."

- Sachin Bhatnagar
VP – New Media
Frameboxx


Nuke Training
Ubisoft Entertainment
Montreal, Canada
April 27 - 29, 2009
Ubisoft is a world leader in video game development with over $1 Billion in sales in FY 2008-2009. In their early days, feature films were made into video games. Today, video games are made into feature films. To lead this trend, Ubisoft is tooling up a feature division in their Montreal headquarters to convert their many properties into films. Steve was invited to Montreal for three days of on-site training to get their staff up to speed on feature film visual effects compositing using Nuke.
"Thanks again for coming up to Montreal. I have received very good remarks from the staff on your excellent training program. The training was VERY much appreciated by our team."

- Nathalie Saint-Marseille
Conseillère en formation
UBISOFT


Nuke Transition Training
New Deal Studios
Los Angeles, CA
November 18 & 19, 2008
New Deal Studios is a full-service visual effects production facility that offers design and previz services, models and miniatures, stage and motion control, as well as 3D animation and compositing for major feature films. Their impressive list of credits include Iron Man, Hancock, Tropic Thunder, and many others. New Deal Studios decided to upgrade their compositing capabilities from Shake to Nuke to take advantage of Nuke's advanced 3D compositing capabilities that integrate into the 3D production pipeline to lower production costs and increase quality. Steve was brought in to conduct the Nuke training for their 3D and 2D staff.

"Our Studio just added The Foundry's Nuke as a new tool in our pipeline. We looked to Steve Wright to get us up to speed and trained in it; since we knew he would not only give us great insight into the inner workings of the software, but he would show us how to make Nuke really sing in real world situations. Because of Steve, we were able to move over to Nuke as our primary compositing software right after the classes!"

- Jeffrey Jasper
Compositing Supervisor
New Deal Studios


Nuke Training
RTT USA
Pasadena, CA
June - July 2008
RTT (Real Time Technology) is a 3D visualization company with their home office in Munich and branch offices in Europe, Asia, and the US. They provide unique real-time 3D product visualization services for applications in the automotive, aviation, and consumer goods sector. The Pasadena office decided to upgrade their CGI production pipeline to include Nuke as their compositing program and asked Steve to come in to train their 3D and 2D staff on the Nuke workflow.

"Your training approach was spot-on. Assessing the group and dividing them into roughly equivalent capabilities is smart - the pre-NBC (Node Based Compositing) group and the post-NBC group. Also, group discussions to answer questions (with demos on the system where applicable) was an excellent idea. The folks get specifically what they want out of the session. We loved it."

- Constantin Lorenz
Director of Production
RTT USA Inc.
Pasadena, CA


VFX Compositing Training
UPP Studios
Prague, Czech Republic
February 18 – 29, 2008
UPP Studios is the largest post-production studio in Prague with over 130 employees and is extremely well equipped with CGI, VFX compositing, Digital Intermediate, and telecine services. UPP is coming up strong in the industry and has even done VFX for American feature films such as Alien vs. Predator, Flight 93, and The Illusionist. They deliver visual effects for broadcast television commercials, TV series, and feature films. They provide sophisticated 3D animation, digital matte painting, and bluescreen compositing, and their highly experienced senior visual effects supervisors will mix in models and miniatures as well. Steve provided VFX compositing training to their complement of over 30 visual effects compositing artists who use Shake, Nuke, Adobe After Effects, Flame, and Inferno. He also consulted with them on their color pipeline as well as their production management structure.

Steve poses for Prague view

The Bishop's residence

St. Vitus Cathedral

"Visiting Prague is like working in a museum. Everywhere you turn there is classical and gothic architecture dating back to the 14th century and King Charles IV. The citizens of Prague are extremely proud and aware of their history, but most of all they are wonderful people!" Play Steve's photo album "A Glimpse of Prague."
"Thanks a lot for your help with right way to make vfx - mainly log files compositing! I hope that we will see again as soon as possible in UPP in prague. You are very helpful!"

- Tom Kalhous
Business Partner
Universal Production Partners
CGI Compositing Training
Crest Animation Studios
Mumbai (Bombay), India
April 23 - May 4, 2007
Crest Animation is one of the largest computer animation studios in India with over 400 employees producing a wide variety of animation for episodic broadcast television and DVD distribution. For delivering large episodic projects Crest has developed a sophisticated high capacity production pipeline with Maya as the animation system and Shake as the compositing system. Steve made his forth trip to India to conduct two weeks of training for over 120 employees on both cgi compositing techniques and Shake operations. The training not only advanced the staff's productivity with Shake but also improved their compositing operations from both a technical and artistic point of view.

"Today I got a retake from the client saying the "3D Smoke FX" was having Glitch problem, then the 3D guy came running to me asking for my help to solve the problem, if it was before your training, I would have sent him back saying that it cant be solved in compositing. But now you have given us the solution, and I solved the problem completely, I would like to show it to you tomorrow. It looks awsome. Thanks a lot you boosted up our confidence."

- Nishok A
Digital Compositor
Crest Animation Studios Limited

Shake Training
Rainmaker Entertainment, Inc.
Vancouver, B.C. Canada
April 3 - 5, 2007
Rainmaker is one of the largest and most prolific visual effects facilities in Canada with impressive film credits such as The Da Vinci Code, Night at the Museum, and I Robot. Their visual effects services include greenscreen shots, cgi, set extension, match move, and character animation. Steve was invited up to Rainmaker to conduct Shake "booster" training to increase the productivity of the compositing staff. Beyond teaching Shake, Steve also taught advanced production methods as well as productivity techniques to increase both the artistic and technical proficiency of the compositors.

" It was an honour and a privilege to learn from the best. It has been a long time since I had such a positive and effective learning experience. Your teaching methods are spot-on, and your enthusiasm made it even more exciting. It did just uncover the tip of the iceberg on compositing, and made me realize how much more I have to learn. I am very much looking forward to having you back."

- Luke Vallee
VFX Artist
Rainmaker Entertainment


Visual Effects Training
Tata Elxsi Visual Computing Labs
Mumbai (Bombay), India
Tata Group is India's largest corporation employing over 300,000 people across a wide range of competencies from power generation and farming to air conditioners, trucks and software development. They are like General Motors and General Electric combined. Tata Elxsi is a Tata Group company and is their software and hardware development group, of which Visual Computing Labs is a division. They produce 3D animation and visual effects for film and television for both domestic and international markets.
April 24 - May 6, 2006
Visual Computing Labs (VCL) landed a contract to do a great number of wire removal and rotoscoping shots for Spiderman III. Steve's first trip to VCL was for two weeks to conduct in-depth training on both wire removal and rotoscoping techniques as well as to offer suggestions and recommendations on their overall visual effects production pipeline. The objective was to increase the throughput of the operation as well as reduce overall schedules and improve their ability to better forecast the time required for each shot. Mission accomplished, objectives met, and a good time was had by all.
December 4 - December 16, 2006
Steve's second trip to India was for two weeks to train VCL on the deep magic of compositing with log images. The primary topics were advanced bluescreen and greenscreen matte extraction, despill operations, as well as the proper procedures for compositing with log images. How to combine log images with cgi and digital matte paintings were also covered as well as the proper procedures for working with premultiplied and unpremultiplied cgi. Film print LUTs were installed so the artists can now properly view log images on their workstations.
Steve teaches a two week focused program on wire removal and
rotoscoping for the Visual Computing Labs of Tata Elxsi: Mumbai, India

Visual Effects Training
Axis Training & Vertigo Productions
Skopje, Macedonia
Axis Training and Vertigo Productions in Skopje, Macedonia (between Albania and Bulgaria) teamed up to invite Steve to Macedonia to conduct a three week workshop on feature film visual effects for twenty of their top students. Axis and Vertigo were in the final stages of merging their operations with CMG (Collaborative Media Group) and wanted to upgrade the skills of their members. Steve's trip to Macedonia was funded by USAID and the World Learning Center.
February 23rd - March 18th, 2006
Vertigo productions had shot several scenes on 35mm film then had the film scanned as Cineon log images. On the first visit to Macedonia, Steve conducted morning classes on the theory and practice of working with log images and how to combine them with linear cgi and digital matte paintings, plus a wide range of general digital effects techniques. In the afternoon a workshop was conducted where the classroom training was put into practice using the Cineon scans with cgi and matte paintings created by the workshop members.
June 10th - 24th, 2006
Steve returned to Macedonia to coach the team on finalizing five visual effects shots that were begun on the first visit. Multiple cgi elements were added to the shots as well as several bluescreen layers. Match move techniques and 2D motion tracking were successfully used to add matte paintings to the shots in spite of their energetic camera moves. Virtually all visual effects techniques were utilized across these five feature film class effects shots during the workshop which provided the eager students with rare feature film production experience.

Steve teaches a 3 week visual effects workshop for Axis Training & Vertigo Productions
Technical University: Skopje, Macedonia
"Mr. Wright was hired to train and prepare the studio's staff through two three-week workshops, covering everything from basic VFX fundamentals to industry effects and practices and finally finishing with a large volume of advanced creative and technical topics. He was also hired as a consultant on the human resources, technical and business aspects of building and managing our digital VFX studio. We were extremely pleased with Mr. Wright's performance in accomplishing all these tasks. I can safely say that we could not have picked a better person for this job."

- Jovica Panovski
Executive Producer & Co-Founder
Vertigo Productions

Digital Intermediate Seminar
Greystone Films, North Hollywood, CA
January 18, 2006
When Greystone Films was experiencing their first digital intermediate (DI) they called Steve in to deliver a seminar on the process for the staff. Attending were producers, post production supervisors, cinematographers, and assistant directors. Using a power point presentation supplemented with handouts, Steve described the entire DI process from film scanning to final filmout. Special emphasis was placed on understanding the amazing capabilities found within the modern DI studio and how that impacts principal photography, digital effects, and editorial. There were also tips on the problems and traps the client needs to be aware of when selecting a DI facility and preparing a film for DI.


"Steve prepared a detailed presentation about Digital Intermediate and Digital Cinema for the "Fields of Freedom" team. His accurate, comprehensive and highly informative seminar helped all of our team to understand the intricate DI process. Steve is an extraordinary teacher! We look forward to a "level 2" seminar!"

- Olga Arana
Post Production Supervisor
Greystone Films


Kodak Shake Training
Kodak Film Engineering Department, Rochester NY
October 24 - 28, 2005

For the last decade Kodak's film engineering department had been using Cineon, Kodak's proprietary feature film compositing software, to measure and test new film stocks in development. However, times have changed and it was time for Kodak to step up to more modern compositing software, namely Shake, by Apple. Steve was invited to Rochester, NY for a full week to teach Kodak's engineering department how to transition from Cineon to Shake, as Steve is also a senior digital effects artist and an expert on the Cineon system.
"It was a pleasure to have Steve spend time with our Research and Development Community! His ability to design and deliver a customized program is a testament to his experience in solving visual effects problems with artistry and science."
- Mark Henry
Director Entertainment Standards
Eastman Kodak Company



Master's Compositing Class
Pixel Corps, San Francisco
August 18-21, 2005
November 3-5, 2005
July 13-15, 2006
The Master's Compositing Class is an intensive two day course on matte extraction, despill operations, and compositing. It is held for members of Pixel Corps, a web based digital artist training organization based in San Francisco. Attendees from as far away as Brazil have come to learn from Steve Wright, the digital compositing guru. All of the training exercises are based on Steve's book "Digital Compositing for Film and Video". The two day intensive training is followed by two shooting days on a sound stage shooting the student's greenscreen plates with a Sony 950 cinema video camera recording HiDef 4:4:4 video direct to hard drives.
"I wanted to take a moment to thank you. I have read your book several times & was lucky enough to attend your Master's Compositing Class with the PXC last August. (Flew in from New Hampshire!!) Anyway, I got my first paying gig as a compositor last week. It all started with your class! Thanks for everything!"
- David Hackenburg
Freelance Compositor


Cineon Software Compositing Training
Cinesite, Hollywood, CA
May 1997 - February 2005
Among Steve's many responsibilities as the 2D Technical Director for Kodak's Cinesite was also to train new compositors during his 8 year tenure with the company. To help the new hires Steve prepared tutorials on Cineon, Kodak's compositing program that was light years ahead of its time. The tutorials were html pages with embedded screen captures of the Cineon GUI and added graphics to assist new people to quickly learn the complexity of Cineon. He also coached the new hires and conducted group lectures for the entire staff on such topics as "Log versus Linear" and "Compositing CGI with Log Images".